Most of our homes include these fine features:
(click on feature for more information)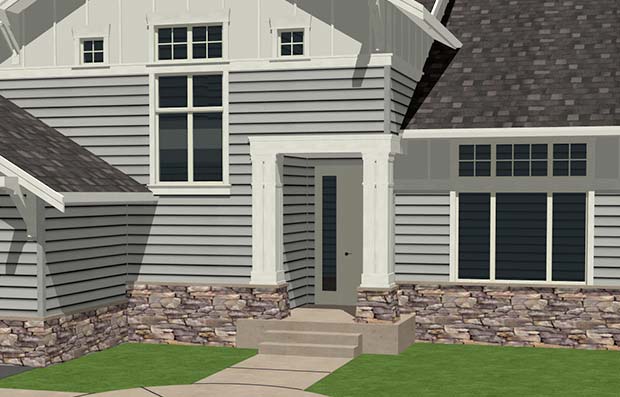 Total Envelope Design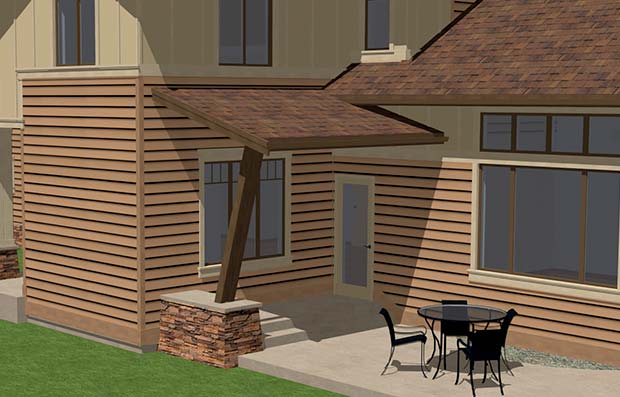 Each home is styled according to our Total Envelope Design standards. By manipulating modulation, massing, and architectural detailing of the entire exterior, we strike the balance between efficient constructability and distinctive aesthetics. Eye candy from any vantage point!
High Volume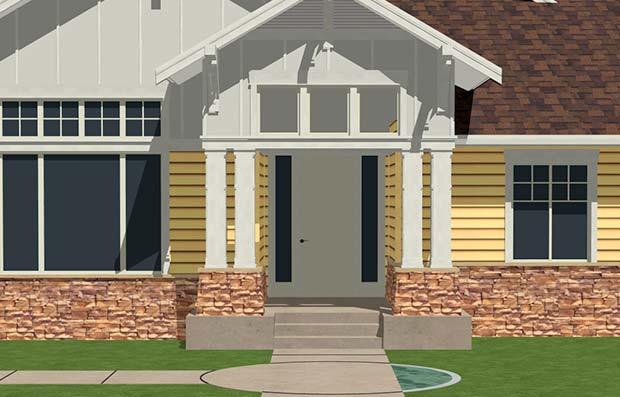 Most homes feature an entry foyer with a vaulted ceiling and skylights, with an upper-floor balcony overlook on many two-story homes. Our Great Rooms feature expansive windows and minimum 12' ceilings for a spacious main living area. Our master bedrooms and bonus rooms also have high ceilings, and most main floors have 9' ceilings throughout. Even the smallest homes feel big.
Real Laundry Rooms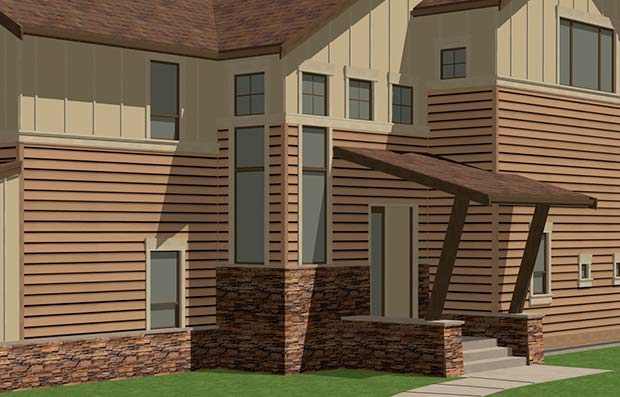 Today's new large, high-efficiency washers and dryers require nearly three feet of depth. Our laundry rooms have ample space for these appliances as well as generous storage and countertop area. Plenty of room to actually do the laundry.
Efficient Planning
Our plans are designed so traffic flows around the main living areas, not through them. This allows for greater flexibility in furniture layout and more useful living spaces, along with better circulation throughout the home.
Big Kitchens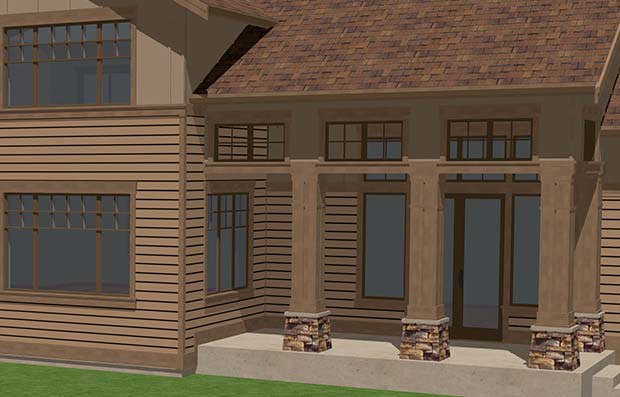 Our large kitchens are the centerpiece of each Great Room space, and feature a big island with eating bar, extensive cabinetry, and a spacious pantry. Every layout is sized for standard modular cabinets, and extra depth is provided for a standard refrigerator, resulting in a streamlined, built-in look.
Clean Garages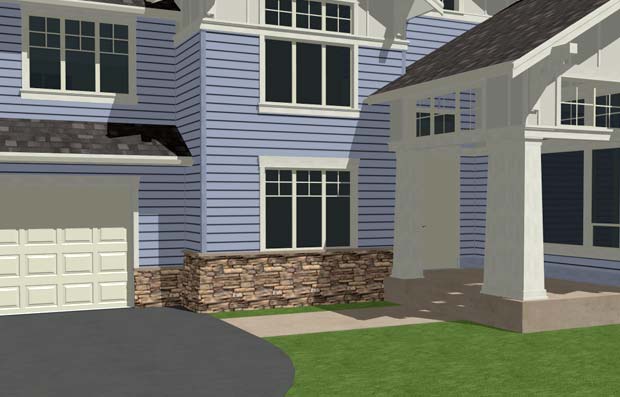 Our garages feature a separate mechanical room to enclose the furnace and water heater, reducing clutter and containing sound. Most have room for an additional freezer or work bench. Attic roof trusses provide extra storage space. And to accommodate a growing trend, we show a dedicated outlet for recharging an electric car.
A BIG Space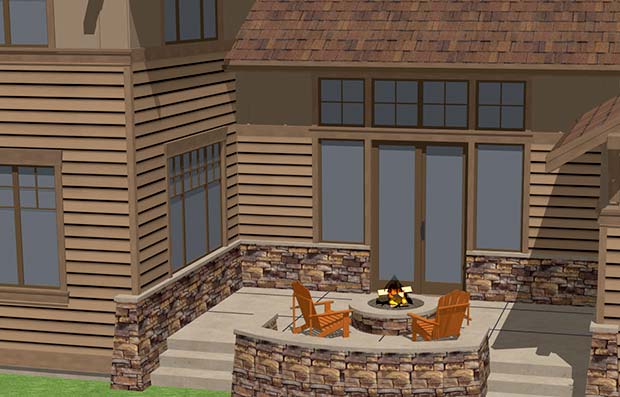 Each plan features a big Great Room as the central living space, open to the kitchen and dining area, and featuring a large built-in entertainment center integrated with the fireplace- an ideal place for entertaining and interactive video games. This space is able to be so large by using floor area that would have otherwise been dedicated to a formal living room and too many separate places for eating. Adjoining each Great Room is an outdoor living area, which may feature a large covered porch, built-in fire pit, or summer kitchen.
Sweet Master Suites
Most homes feature a large master bedroom with expansive windows and high ceiling; a master bathroom with two sinks, soaking tub, large shower, and toilet in its own compartment; and a walk-in closet directly accessible from the bathroom, usually with a 9' ceiling for extra storage.
A Place for Everything
Space is provided to discreetly park the standard plastic garbage and recycling containers while providing covered access from inside the house. Some homes include a Key Drop: a small counter and cabinet for cell phones, chargers, and keys. And some plans feature a back porch for parking bikes and storing other seasonal items.
Flexible Spaces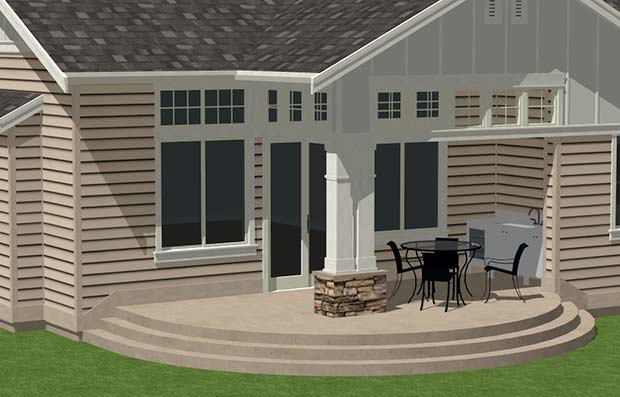 By eliminating protruding angles and other harsh plan geometry, our large living spaces and bedrooms have less visual clutter and a more open, spacious feeling. This also provides many more options for furnishing and using the space.
Privacy Bath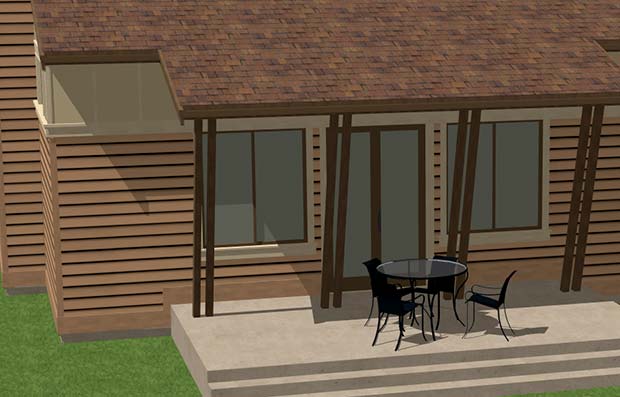 Many of our plans feature a Privacy Bath for the secondary bathroom. This allows for up to three separate users simultaneously by having both the toilet and tub each in their own compartment, separate from the vanity. Perfect for large families.
Home Electronics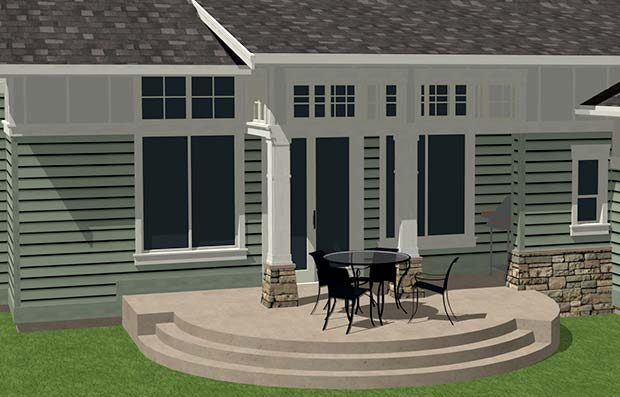 Plans include a built-in home entertainment center with room for a big- screen television and most standard electronic components. Dedicated space for the family computer and printer is also provided, usually near the secondary bedrooms. Plans are available for integrated audio, video, and computer networking infrastructure. And provisions are included on the electrical plans to add future solar power generation capabilities.